Hub Campus at 590 Washington
The Hub Campus construction is well underway and will open later this year. The building is currently at 60% completion.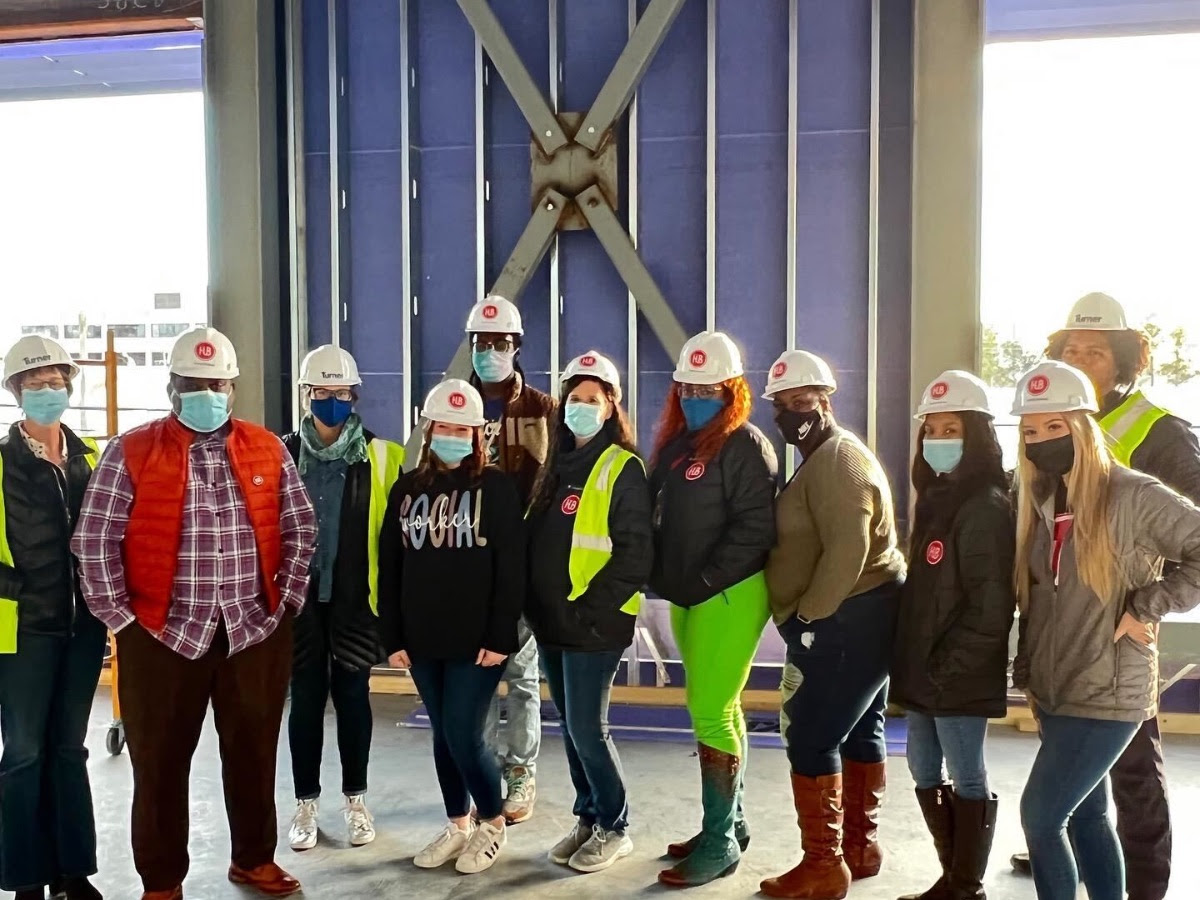 Our Hub team got to take a look inside the new building and we couldn't be more proud!
With the outlines of rooms visible, it's clear this building will play a significant role in so many lives. The form and function are neatly matched, and the views of downtown from the second-floor bedrooms and community spaces are amazing.
.
Come take a tour with us on Thursday afternoons! Learn more and sign-up here.
With 28 days in 2022 dropping below freezing so far, the Hub has been working to support and care for individuals left out in the cold. It is hard work, and it is sometimes heartbreaking work. Recently, dozens of individuals found warmth and safety through the dedication of our team.
Street Outreach, Work Local and Plaza team members have informed, fed, picked up, and driven people to warming centers, hotels, emergency shelters, or—in partnership with the Health Department—to the COVID positive quarantine quarters.
Each freezing day, as the city opened warming center doors to the most vulnerable, our team was out during late nights, early mornings, and weekends to provide support and connect individuals with available resources to help meet their needs.
.
After the storm, with power still out for thousands, Work Local crews hit the streets to do their part in the clean-up effort, picking up storm debris from across the city and helping us all get back to normal.
A True Community Endeavor
Every day, the Hub coordinates its work through meaningful partnerships with organizations like Community Alliance for the Homeless, Room in the Inn and many more to help our clients. Severe weather events can underscore this interdependence on reliable partners, as the need is greater than any single agency can take on.
The Hub supports all legitimate, safe, and legal work by agencies working to stem the tide of housing insecurity and support individuals and families experiencing homelessness. It saddens us to learn that the nonprofit Juice Orange Mound, using the tagline HubOM, has consistently failed to meet safety and health standards. Juice Orange Mound is not in any way affiliated with The Hospitality Hub, which is trademarked and known throughout the community as "The Hub". This usage has caused confusion to donors and clients, and we are working to clear that up.
Thank you for your volunteer inquiries! As we open the new building later this year, we are excited to welcome back volunteers. Stay tuned!
In the meanwhile, click here to see other ways you can support us.

Don't forget to sign up for a tour!
Thank you.
Kelcey Johnson