As we prepare to wrap up the year—the most difficult year any of us can remember—The Hub's clients and staff are grateful to you.
Like you, we're optimistic for a vaccine and exhausted at the prospect of another several months in the throes of COVID 19. We miss our people. We mourn the ones we've lost.
Through this year, as we've worked to keep the most vulnerable members of our community safe, you've followed along. In a year when face-to-face friendships were a challenge, you've found us on Facebook. Though the economy was uncertain, you gave us money. You made us meals.
We thought these two pictures from Work Local say it well: at its heart, this work is about helping each other. Thank you for being there for us.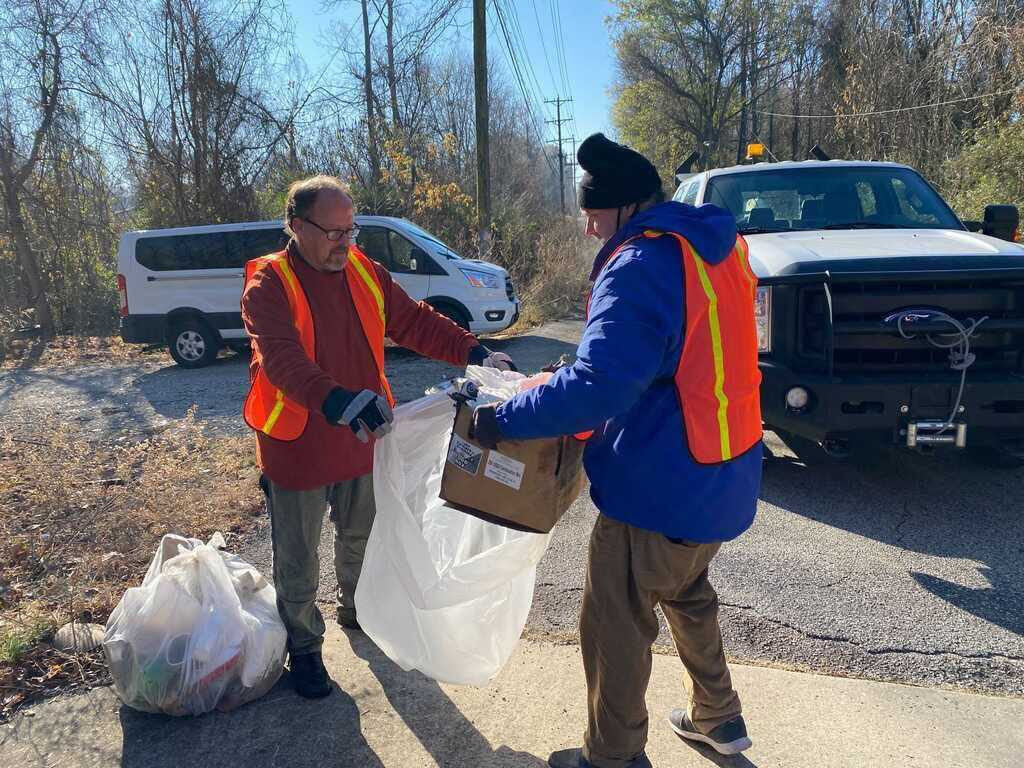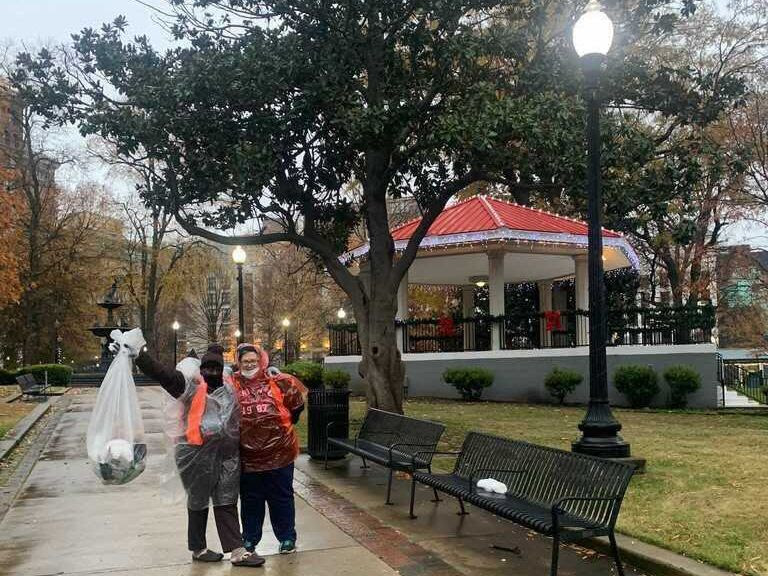 The effects of the pandemic will outlast the disease but, with you, we will be there to help the ones who suffer most. Like you, we've found that despite the pandemic, acts of kindness ripple both outward and within. And the value of each other is greater than the labels which divide us.