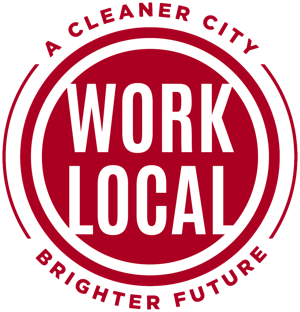 WORK LOCAL is an innovative program to improve our community through job access and blight reduction. Work Local will transport job-seeking panhandlers to cleanup sites twice a week, where they will work to reduce urban blight. Workers are provided with food, a day's wages, and additional services and counseling as needed.
WORK LOCAL focuses on three goals: providing a safer way to earn money than panhandling, connecting people who panhandle with available services and resources to move them toward better futures, and contributing to the beautification of Memphis by cleaning up blighted areas of our city.
WORK LOCAL strives to engage local businesses and agencies who have a vested interest in their communities and are motivated to assist with creating a more livable city.
Projected Impact in First Year:
1,040 daily jobs provided

104 blight abatement projects completed

80 clients moved into permanent jobs