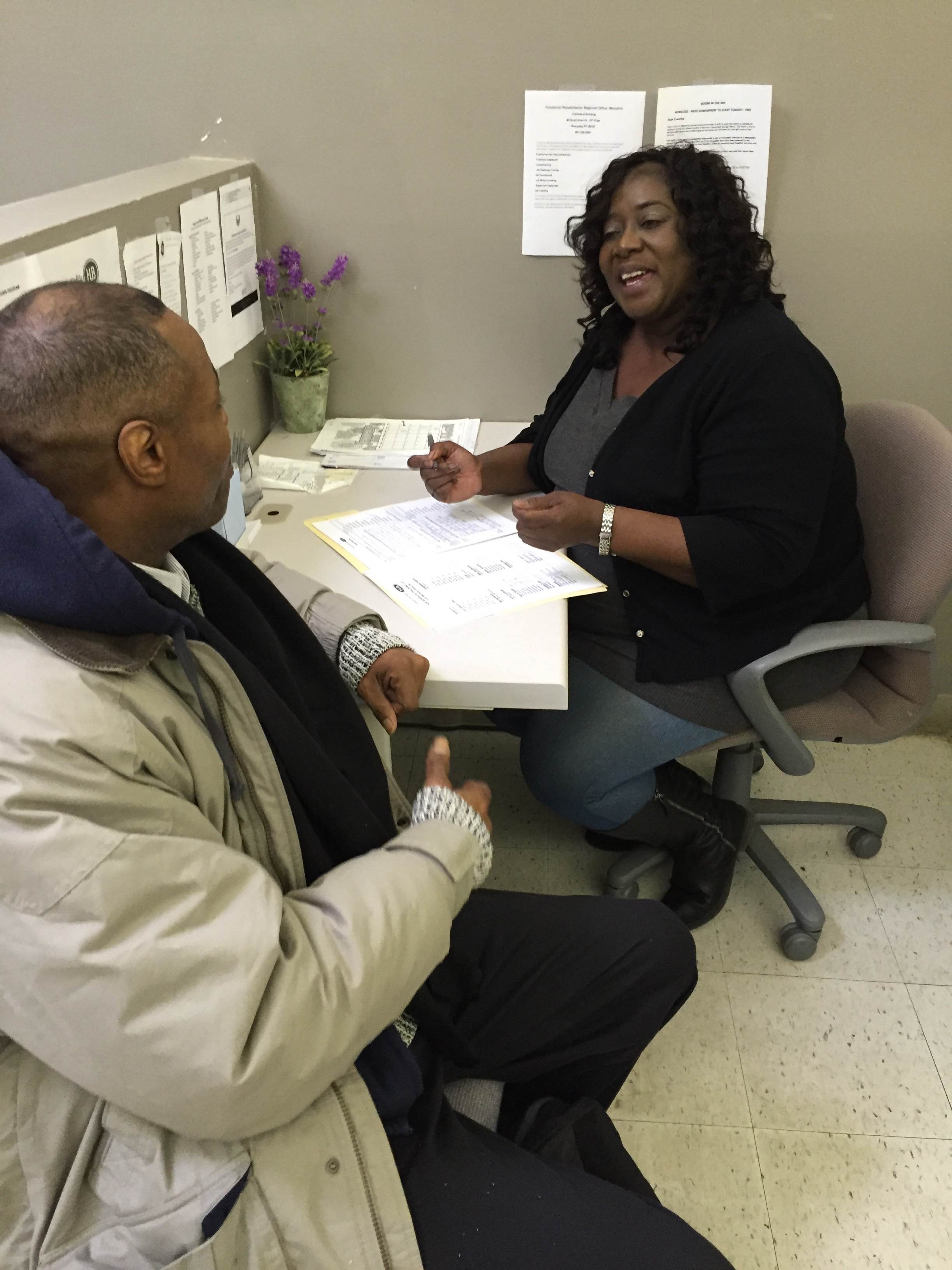 The following are services available at the HUB, which are free of charge and often unduplicated throughout the city.
Hospitality
Access to refreshments and restrooms
Resource identification and referrals
One of the most valuable services we offer is to consult visitors on which local organizations can best meet their needs on an individual basis. It can be very difficult for visitors to know what resources are available to them and how they might access them. The expertise of our staff enables visitors to navigate the system of organizations we have here in Memphis and to create the best opportunities for themselves. These referrals are a large part of what the Hospitality HUB does, because Memphis is rich with resources to be utilized. Visitors cannot benefit from these resources until they are made aware of them and encouraged to access them.
Counseling
Each visitor, upon entry into our program, goes through an intake process focused on determining the root causes of an individual's journey into homelessness. Visitors can hope to exit homelessness most effectively by addressing these root causes. To that end, staff and volunteers create an individualized plan with each visitor to empower him or her to imagine a successful journey out of homelessness and to follow through with that plan.
A temporary mailing address
Visitors often apply for resources such as food stamps, a birth certificate, or ID, each of which require a mailing address for delivery. In order to ensure that a service we begin is completed, we allow visitors to use our address as their own.
Use of telephone to make local and long distance phone calls
this is critical to visitors scheduling interviews for jobs or contacting family members from whom they can seek shelter, for example.
Access to computers
visitors often use the computers to apply for jobs, research long distance buses back to their families for shelter, and find family members on social media websites. These computers are also a valuable tool for researching local resources in addition to counseling sessions.
Locker storage
We offer lockers to visitors who are concerned for the security of their belongings in shelters and on the street.
Assistance with acquiring ID and birth certificates
Many of the resources available to visitors, including transitional housing and employment opportunities, require identification even to apply. These resources are the key to a visitor's journey out of homelessness, and we refuse to allow a speed bump like a birth certificate keep someone from a secure housing situation. It is nearly impossible to exit homelessness without identification, so we offer this service very frequently.
Traveler's aid
Each counseling session typically ends with a to do list for a visitor. For example, if the visitor and the counselor have selected a specific program or resource as the best next step, the visitor then needs to follow through by visiting the organization that offers that program in order to access it. The Hospitality HUB therefore offers that visitor a bus pass to reach and return from that program. In addition to local travel, many visitors are stranded in Memphis but have family members willing to offer shelter in another city. In this case, we confirm that commitment to offering shelter over the phone, and the Hospitality HUB offers assistance in purchasing long distance bus passes for the visitor.
Shelter voucher
Some shelters in town offer a number of free nights per month per individual, but these run out quickly, especially during winter when it is frankly unsafe to sleep outdoors. We offer vouchers to individuals to keep them off the streets at night, while encouraging them to utilize their free nights first so that our resources as an organization can be most efficiently used.
The Breakfast Club
a program for persons with alcohol and/or drug addiction